Kangaroo Exclusion Fence
The Problem
Over the past decade, an explosion in kangaroo numbers in the NSW Central West has cut grain production in some of James Clifton's paddocks by two tonnes per hectare.
Mr Clifton reminisced when it was rare to see a kangaroo and the novelty of seeing a mob of roos. In recent years he and wife Sarah have been visited by up to 200 roos at a time.
Their property borders the Weddin Mountains National Park. His 190 hectare block which is directly bordered by the park has been the worst affected area. It didn't matter what was in the paddock; lupins or wheat, the kangaroos were relentless. Mr Clifton received a permit to cull 100 kangaroos, however, it only deterred them for a couple of days. 
"I would be doing three tonnes to the hectare across the rest of the property, but scraping one tonne to the hectare in that particular block. Last year alone, we lost an estimated 100 tonnes of grain." Mr Clifton said.
The Solution
The Cliftons needed a quick fix, after speaking to their local fencing contractor they decided to erect a 2.1km feral fence.
To establish a strong foundation, the combination of 240cm Jio® Star® and 240cm Jio MaxY® posts were used. By using a combination of both posts, it ensures additional strength, the large profile of a Jio Maxy allows posts to be spaced apart further. The fence stands at 1.8m, a top wire added to ensure kangaroos could not jump over the barrier.
The wire used was Stocksafe-T® 15/150/15 prefabricated Longlife Blue® wire with an apron.  The Longlige Blue wire has been specifically designed to prevent animals penetrating the fence. The addition of the apron on the fence removes the ability of pests being able to burrow under the fence. As the apron is pre-attached it eliminates the gap between the bottom wire and the ground that appears in traditional fence designs.
"You can see where the roos are trying to burrow underneath and the apron is stopping them. While they can still get in from other paddocks or from next door, instead of seeing hundreds at a time we are literally only seeing a few," Mr Clifton said.
"We've saved the equivalent of three semi-trailer loads of grain thanks to the Waratah feral fencing system, I suspect it will pay for itself in the first year."
Location
Grenfell, New South Wales
Australia
View more
Products used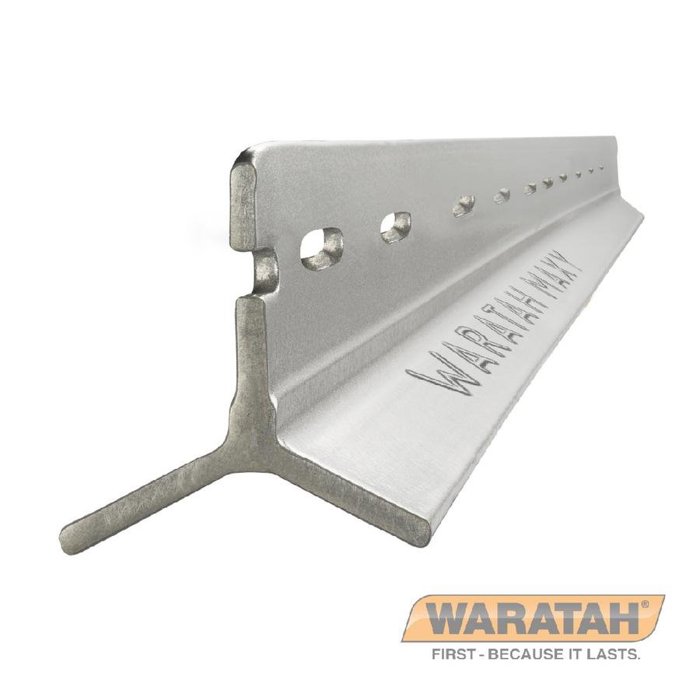 (none)
Jio® Posts
Jio® MaxY® Post 'Waratah's'